Tracy Morgan, Managing Partner
Robert Broesler, Consultant
Rachel Becker Klein, Consultant
Kane Nakahara, Consultant
Harold Stafford, Consultant
Debbie Hobbs, Consultant
Kelly Gates, Consultant
Illysa Izenberg, Consultant
Kate Rusch, Graphic Designer
Charlotte Shreve, Intern
Partners
SchellingPoint
Gates and Company
Talent Strategy Partners
Blue Blaze Associates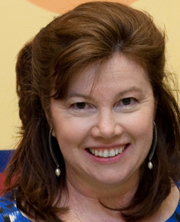 Tracy Morgan
Tracy is an experienced executive dedicated to strategic planning, marketing, market research, organizational development, and financial analysis for organizations, including DuPont, the State of Delaware, General Electric, Saint-Gobain and Procter and Gamble. In recent years her focus has been on the execution of transformational changes. She also has extensive experience in niche market development, program implementation, and financial modeling. Her recent projects have been primarily in the chemical, health care, finance and IT industries, and with non-profit organizations.
Throughout her career, she has developed and implemented programs for organizations – large and small – that have reduced costs, conserved resources, improved quality, and increased revenues. She has developed, analyzed, presented, and implemented expansion, growth, or acquisition strategies for middle-market companies, Fortune 500 divisions, non-profits and alliances.
Tracy earned a chemical engineering degree from Princeton University and an MBA from Harvard University. She has published articles in industry journals and is a guest lecturer at business schools and conferences. Her book, "How to Conduct an Effective Strategic Planning Process with Minimal Effort" has been an Amazon top seller for nonprofit organizations.
Email: tmorgan@north-star-strategies.com
Robert Broesler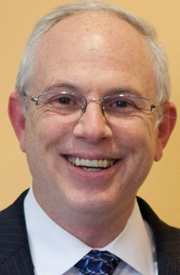 Robert is a gifted public speaker, facilitator, and teacher. He has over 35 years of experience facilitating groups where he leveraged his strategic thinking and exceptional listening skills. At North Star Strategies, Robert specializes in fostering alignment within, between and among groups. With a background in individual, marriage, and family therapy, he helps people articulate their own, often unexpressed, opinions, concerns, and aspirations thereby increasing the richness of communication and alignment of outcomes.
Previously Robert worked for a variety of faith-based, non-profit and public organizations in roles of executive leadership, administration, management, advocacy and education. He is experienced in both small agencies and large complex organizations. He has built coalitions in his previous employment in New York, Connecticut and Delaware, drawing together government, business, non-profits and faith-based communities. These initiatives have addressed systemic, multigenerational societal issues with market-based, measure-directed approaches.
Robert has a Bachelor's degree in Social Welfare from SUNY StonyBrook, a Master of Divinity from the University of the South, and a Master's degree in Human Services Administration from Antioch College.
Email: rbroesler@north-star-strategies.com
Rachel Becker-Klein
Rachel Becker-Klein, Ph.D., received her doctorate in Community and Developmental Psychology from New York University in 2003. Since that time, Rachel has worked as a researcher and evaluator. She also has experience teaching graduate level courses as an adjunct faculty at Antioch University (courses on Human Development and Research and Evaluation) and Union Institute and University (courses on Community Psychology and Qualitative Research). She brings her expertise in systems thinking to all phases of evaluation, from planning and organizational strategizing to identify and clarify program goals, to developing data collection tools, administering those tools, data analysis, and reporting. She has considerable experience facilitating and using participatory monitoring and evaluation tools and methods. Rachel also has expertise in quantitative, qualitative, and mixed-methods research.
Her Master's degree project was, "Long-term associations of homelessness with children's well-being." It was published in the American Behavioral Scientist journal in 2008.
Email: rbeckerklein@north-star-strategies.com
Kane Nakahara
Kane Nakahara has over 20 years of experience in the areas of strategic planning and operational improvement at companies of varying sizes in electronics, medical devices, advanced materials, beverages, and industrial controls industries.
Mr. Nakahara has significant experience in evaluating new market opportunities, including assessing market segments and dynamics, competitive environment, emerging technologies, business risk, and fit with current operational capabilities. As a senior manager at a market leading electronics firm, Mr. Nakahara oversaw major new product introductions, which included evaluating financial, marketing, engineering, and operational aspects of each project. He has led and implemented major supply chain improvement initiatives, including reconfiguring operational networks, increasing plan capacity, and reducing lead-times, resulting in significant financial and service performance improvement. Recently, Mr. Nakahara assisted a medical device component manufacturer in the successful implementation of a major capacity improvement initiative, resulting in the avoidance of an additional facility.
Mr. Nakahara earned a BS in Mechanical Engineering from Rice University and an MBA in Finance and International Business from Columbia University.
Email: knakahara@north-star-strategies.com
Harold Stafford
Harold Stafford's practice as a North Star Strategies consultant is based on his exemplary career of service and leadership in Delaware State government directing large departments, and managing administrative support operations over the past thirty-one years. He has a strong background in public policy and strategic planning. Because of his strong interpersonal skills, he has a reputation for being a consensus builder who enables diverse groups to reach pragmatic solutions to complex problems.
He has extensive business development experience, which was evident through his tenure as administrator and acting director of the Delaware Economic Development Office. Mr. Stafford is known as a visionary in the public policy arena in part because of his track record of integrating technology with internal processes to improve operational efficiencies and customer service. This was particularly true while he was serving as administrator and secretary of the Delaware Department of Labor.
Mr. Stafford has been described as an adaptive leader. While at DOL he was one of the few administrators in Delaware State government who integrated the Baldrige Quality Criteria with the Balanced Scorecard. This linkage enabled him to place greater emphasis on accountability and results to meet citizens' expectations for public services and products. This demonstrates not only his skill but his passionate concern for the citizens of Delaware.
Mr. Stafford earned an MS from Bryn Mawr Graduate School of Social Work and Social Research and a BA in Sociology and Political Science from Henderson State University.
Email: hstafford@north-star-strategies.com
Debbie Hobbs
Debbie Hobbs is an effective and innovative strategic thinker, offering over 18 years of experience in the areas of manufacturing processes, market research, competitive analysis, strategic business planning, growth strategies, process improvement and quality initiatives, product development, go-to-market strategies, and channel development. Ms. Hobbs' experience includes working for DuPont in engineering and program management roles for both Hardcore DuPont Composites and Composite Aerospace Components. She also founded HobbsCo Ltd., a strategic management consulting firm.
Ms. Hobbs is trained in the SchellingPoint methodology.
Ms. Hobbs earned a BS in Mechanical Engineering and an MBA with a concentration in new venture creation from the University of Delaware.
Email: dhobbs@north-star-strategies.com
Illysa Izenberg
Illysa is a professional-development educator and business strategist, conducting culture audits and needs analyses, devising strategies and action plans, and facilitating diversity, harassment prevention, implementing change, coaching employees, leadership and management, and inter-group communication workshops. Ms. Izenberg works with clients to better understand their employees, customers, and other constituents for a more productive and profitable future.
She has consulted to corporations, government agencies, and not-for-profit organizations in the U.S. and Canada. She has presented to or trained over 10,000 employees — from front-line production workers to highly-educated professionals — managers/supervisors, and executives in a broad range of industries including technology, health care, financial services, and retail and is a frequently sought speaker and writer on business issues. She serves as President Elect and Programs Chair for the Howard County Human Resources Society (HoCo HRS), an affiliate of the Society for Human Resources Management (SHRM).
Ms. Izenberg has over 15 years experience in strategic planning and implementation. She is trained and certified by the Minds At Work Immunity to Change Institute, A World of Difference, and the National Conference Dismantling Racism Project as a workshop facilitator.
Ms. Izenberg draws upon her MBA education and management experience, including profit-and-loss responsibility with a Fortune 500 multinational firm, to understand corporate perspectives and business needs. Additionally, she has assisted several government organizations to work toward greater inclusion—both as a citizen selected to a city government task force that tackled community-wide ethnic diversity challenges a well as a paid consultant and workshop facilitator.
Out of the combination of business education and experience comes her belief that utilizing and valuing the great diversity of the employee and customer base is part of a sound organizational development strategy.
Illysa teaches Management, Communication and Leadership and Leadership and Team Building at the University of Maryland.  She has a B.A., English & American Literature, from Brandeis University and an M.B.A. from Harvard Graduate School of Business.
Email: iizenberg@north-star-strategies.com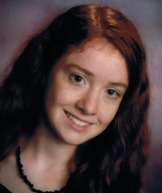 Kate Rusch
Kate is a graduate of Cab Calloway School of the Arts where she majored in technical theater and visual arts.
She is currently attending Hampshire College. Kate is a graphic designer for North Star Strategies and has been doing volunteer and professional graphic design for over five years.
Kate designs logos, banners, cover art, and report layouts.
Email: krusch@north-star-strategies.com
Charlotte Shreve
Charlotte Shreve graduated from Cab Calloway School of the Arts with a major in communication arts and a concentration in creative writing. She is a student at the University of Delaware.